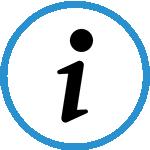 Lunch & Learn sessions are Zoom discussions. Each session is less than one hour long and designed to increase your success using Buying Buddy.
Topics cover everything from maximizing lead capture on your website to marketing your listings on social media, and everything in between.
Watch your Buying Buddy Dashboard for announcements on the next Lunch & Learn session and a link to the live Zoom meeting.
Session Recordings
If you've missed a topic, or just want to re-watch one, we post recordings of previous Lunch & Learn sessions below and in our video library.
Display Properties With Widgets
This Lunch & Learn covered how to display properties on your website using Buying Buddy widgets.
Using SMS (Text Messages) in Campaigns
This Lunch & Learn covered how to use text messages in campaigns to increase your email open rates.